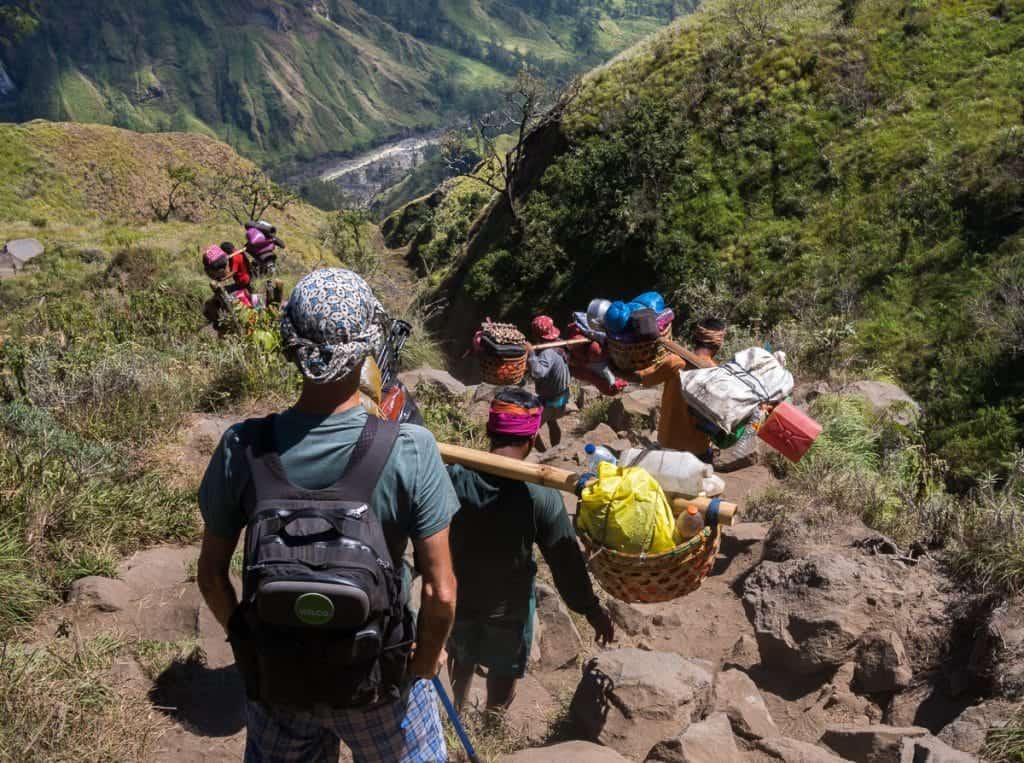 Mount Rinjani is an active volcanic mountain located on one of the islands in Indonesia, Lombok Island. The island is like a hidden paradise with amazingly beautiful landscape including the mountain and hills. People who visit the island love to take a long walk on Rinjani trekking adventure. The Mountain serves not only beauty but also challenging routes. Active craters, shimmering lake and breathtaking sunrise and sunset are ready to greet anyone who spends the day trekking to the mountain. Not only will visitors be satisfied by the amazing view, but also can release stress and burden of the busy and hectic urban life.
Getting Close To Nature By Trekking
If you have had enough with the bustling city and its thick pollution, you will need something fresh and healing for your mind, body, and soul. Taking a short trip to the remote island and enjoy all the landscape can be your best choice. Visiting Lombok Island in Indonesia has been tourists' top list holiday plan for you can enjoy Rinjani trekking for a couple of days and forget those busy agenda for a while. Taking a long walk can make you closer to nature and open up minds. You can see beautiful sunrise at the peak of the Mount Rinjani or sunset while enjoying a cup of coffee accompanied by golden-like sky view. It could be the most memorable thing in a lifetime.
Hiking to the highest point of the Mount Rinjani is a great choice for you who enjoy walking through hills and heavy rocks to get into the summit of the mountain. Visiting the mount with your beloved friends or family will definitely create a nice and unforgettable memory. However, if you just want to have a private time then you can join Rinjani trekking program and meet new people and create a new experience.